Rush Jobs
We specialize in rush orders. We understand your business can't always wait — but sometimes production schedules change, or perhaps production capacities were inaccurately quoted. In these circumstances it's incredibly important to ensure fast and precise work. Pabst will help and ensure you deliver as promised — because we deliver as promised. We've been trusted machine shop and metal work producers — even for last-minute rush jobs and the tightest scheduling — since 1934. Trust Pabst with your next rush delivery order.
Sheet Metal Shop
At Pabst we have 35,000 sq. ft. in sheet metal production and manufacturing facilities. We use trusted, well-tested machinery and well-known brands in our sheet metal shop production facilities. With our quality control facilities and commitment to excellence in production, Pabst ensures excellent sheet metal products and work. We have eighty years of excellence to uphold — and we're committed to delivering more of what's kept us in business so many years.
Machine Shop
At Pabst we ensure accurate, precise manufacturing with trusted, well-tested machinery and well-known brands in our machine shop production facilities. We are committed to delivering your machine shop work as scheduled and as designed, because we understand how important your business is. Since 1934, we have delivered top-quality machine shop work from our 35,000 sq. ft. facility in Elizabeth, New Jersey — contact us today for your machine shop work, and discover the Pabst quality and workmanship that has kept us in business for 80+ years.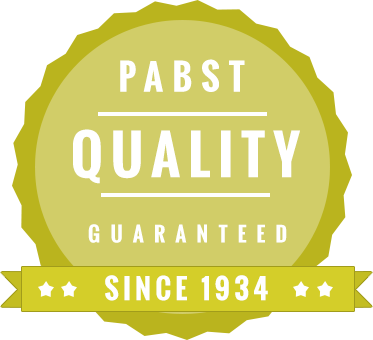 For over 80 years Pabst Enterprises Equipment Co. has been servicing major industries in the tri-state area. Our expertise and quality control ensures the best metal fabrication, machine shop, and sheet metal products.
Contact Us Today or Call

(888) 203-7520
Pride & Quality Since 1934
35,000 Sq. Ft. Machine Shop, Sheet Metal, Complete Welding Facilities in Elizabeth, New Jersey -- Available for Contract Jobs
Request a Quote Online
Pabst is proud to use...