Pabst is a diversified sheet metal, machining, facility, welding, and metal fabrication jobbing shop capable of a wide variety of manufacturing services. Whether it's repairs or parts manufacturing, Pabst can save you time and money. Stop shopping around, and let the largest / most versatile shop in northern New Jersey handle everything. Our quality control processes ensure your product is rock-solid, with the same production quality and excellent workmanship Pabst has delivered since 1934.
Our wide variety of industrial services is provided by the following departments:
Machine Shop Facility
Sheet Metal Facility
Light & Heavy Fabrication
CNC Milling
Rolling of angle, tube, and plate
CNC Bending
CNC Punching
Welding
15 Ton Lift Capacity
The Largest, Most Versatile Sheet Metal Machine Shop in NJ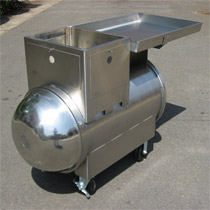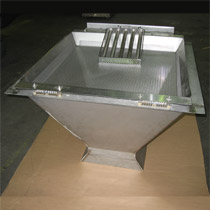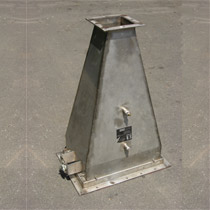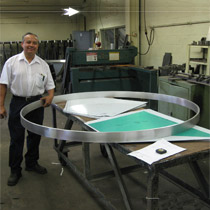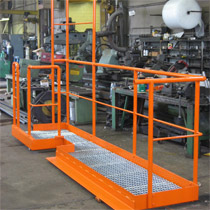 We perform the following machining, metal fabrication, and industrial services in our 35,000 sq. ft., two-building facility located in Elizabeth, New Jersey.
Repairs: All kinds of repairs and emergency repairs. Fabrication of replacement parts. Repair of broken parts, turning shafts, keyways, grinding, straightening of weldments, frames, etc.
CNC Control: Punch press, press brakes, knee mills, and horizontal boring mills.
Sheet Metal: Guards, tanks, hoppers, flashing, transitions, etc.
Machining: Large lathe capabilities, internal/external keyways, horizontal boring, CNC milling, blanchard grinding, etc.
Heavy Fabrication: Custom built heavy metal structures, special machinery, tanks, frames, weldments, etc.
Welding: Semi automatic and manual MIG, TIG, and stick welding of steel, aluminum, stainless steel, cast iron repairs, etc.
Rolling of angle, tube, and plate: Up to 10 ft. wide
Trucking: We have capabilities for pick up and delivery in the tri-state area.
Pabst: Pride & Quality Since 1934
We've been in business in the Elizabeth, New Jersey area for over eighty years. At Pabst, we pride ourselves on being a diverse and versatile shop because we have a long history to live up to. Learn more about the history behind our longevity and historic facilities.